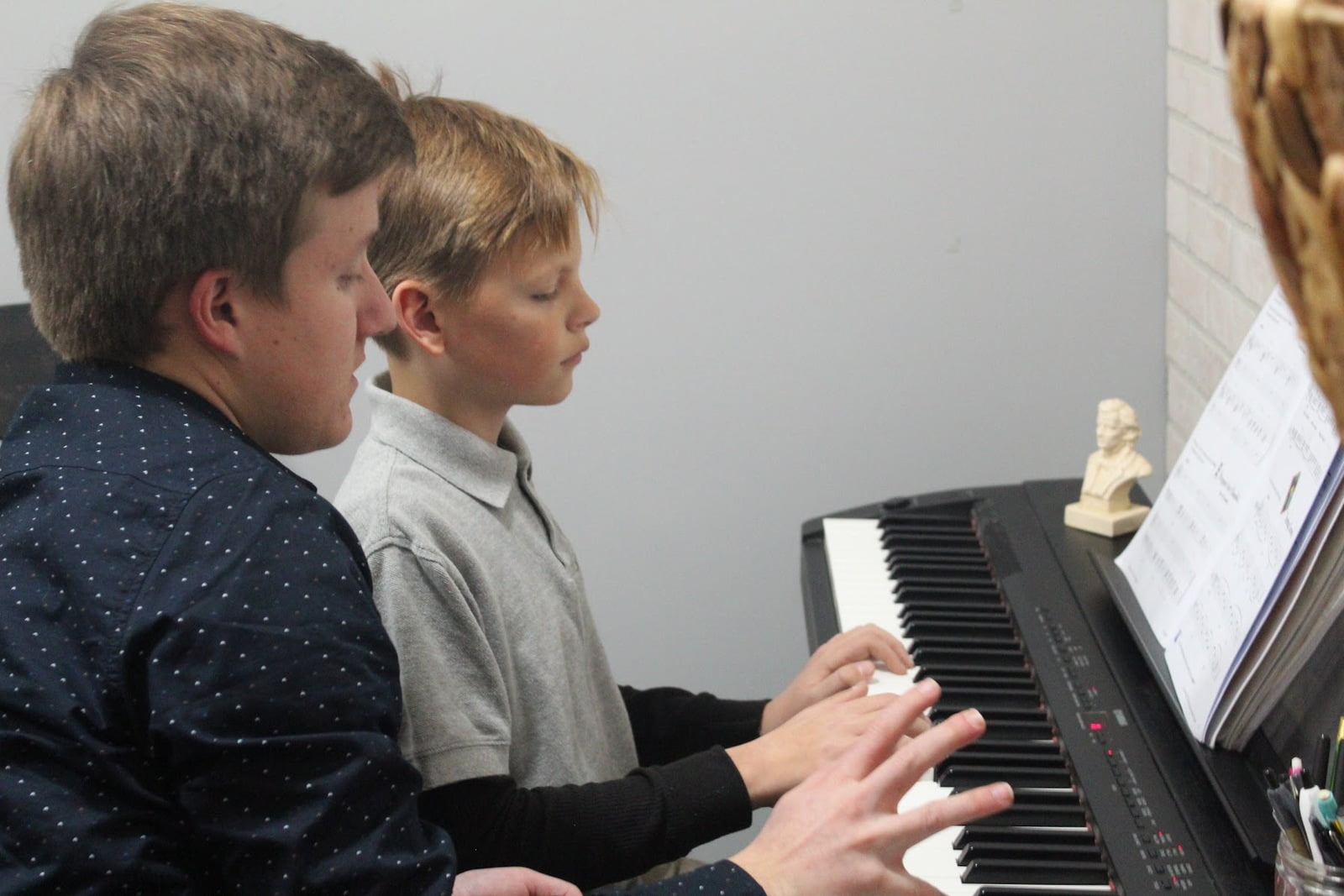 Here at Encore, our talented music instructors have come together under one roof to offer the best music instruction in Kearney and Central Nebraska. We strongly believe that every child deserves a quality music education, and that fine arts make great humans. We work diligently to keep growing our teaching skills, with professional collaboration, and finding the right technique to serve each child's individual learning style. We open the doors to show them the joy, magic, and personal fulfillment in creating music.

The Details:
-We accept ages 6 to adult of all experience levels.
-Choose Private Lessons in Piano, Voice, Guitar, Audition Coaching, or check the availability of your band instrument.
-Tuition is $285 for a 16-lesson fall semester of weekly 25-30min lessons.
-Semesters Tuition can be paid in full OR divided into 5 monthly payments of $57.
-Semesters tuition paid in full before lessons begin will receive a FREE set of music books when the student is ready for them.
-Lessons can be started anytime during the year. Missed weeks prior to enrollment can be prorated off of the semesters tuition.
-We also offer a few group music lessons, these can be seen on our dance schedule!

Fill out the google form here and you will be contacted to confirm your student's lesson time!